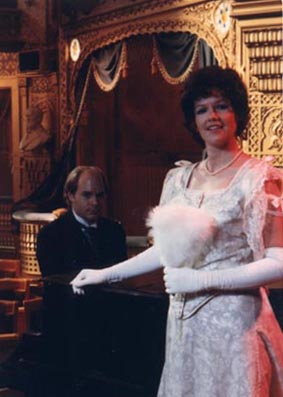 An Old Sweet Song
An Old Sweet Song will captivate your audiences with music from America's bygone days. In authentic costume, we recreate the mood and songs of five different eras. Choose 1 era or maximum of 2.
Programs ~
The Gilded Age
A Visit to Vaudeville
The Flapper
Buddy Can You Spare a Dime?
I'll Be Seeing You: Voices of World War II
Performance Length ~ 30 minutes to full program of 1 1/2 hours, WWII program is a stand-alone program because of length
Fee - Always Negotiable but begins at $750.00
We are based out of Menomonie, Wisconsin.